Your vehicle's control arms play an essential role in the suspension by locating the wheel and tire. As control arms wear and degrade, vehicle handling and stability suffer. Upgrading to new China control arms is an affordable way to restore precise control and comfort.
China Aftermarket Control Arm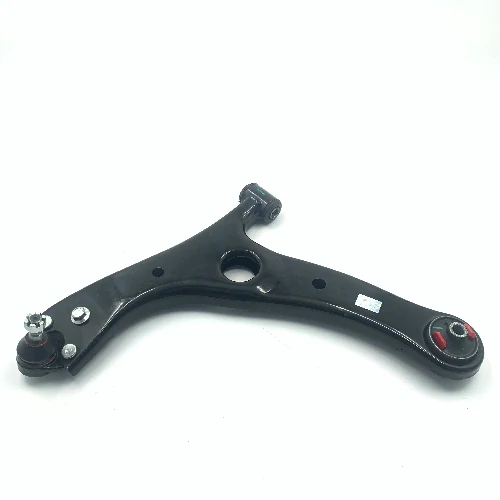 China control arm are manufactured to strict OEM tolerances and specifications using high strength steel and durable bushings. China control arms offer several benefits compared to expensive dealer and branded parts:
Similar or identical designs at a more affordable price
Replacements for discontinued or hard-to-find OEM control arms
Easy installation with no special tools or equipment required
Wide availability of styles to match your vehicle's configuration
Control arms are available in different locations on most vehicles, including upper and lower control arms for the front and rear suspension. China manufacturers produce all common types:
Front and rear lower China control arms
Upper control arms for MacPherson strut suspensions
Single-piece and multi-piece control arms
With ball joints or bushings
Introduce About Lower Control Arm
Replacing worn control arms with new China versions restores your vehicle's:
Handling stability – control arms keep the tire in proper alignment
Noise reduction – noise from worn bushings and ball joints is eliminated
Ride comfort – loose or degraded components impact the suspension feel
Responsiveness – new bushings compress and rebound more efficiently
Replacing a control arm is a moderately difficult DIY job. You'll need to unbolt and remove the old arm, remove ball joints if present, and swap bushings. Most control arms come preassembled, so you mainly install the new arm in the reverse process. Aligning and torquing the replacement control arm properly back into position is critical.