Forward (Fuerde) Auto Parts Co.,ltd is a wholesale auto parts manufacturer and distributor of aftermarket and OEM parts for import and domestic vehicles.With over 30 years in aftermarket motor-spares and customer relations, we at Fuerde's AUTOMOTIVE pride ourselves on customer satisfaction and having our finger on the pulse of the market.
We guarantee you excellent customer service, quality products, and low prices.This is our commitment to our customer!
Today let's learn what's a control arm?
In automotive suspension, a control arm, also known as an A-arm, is a hinged suspension link between the chassis and the suspension upright or hub that carries the wheel.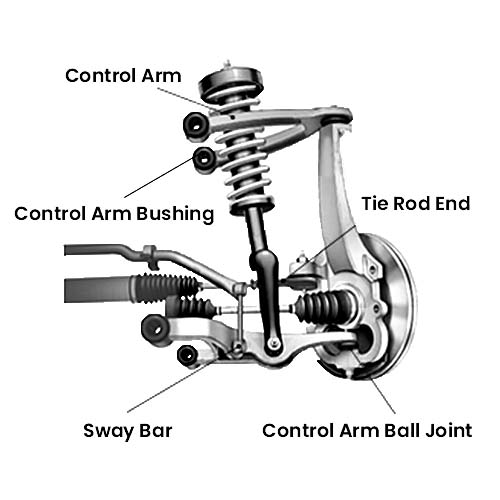 How do control arms work?
A control arm assembly usually includes bushing, sway bar, tie rod end, ball joints and control arms, Every control arm is connected to the vehicle frame with two control arm bushings. Control Arm These control arm bushings allow the control arms to move up and down. The opposite end of the control arm is attached to a steel spindle.
Just contact us if you are looking for control arm or other auto parts,we are look forward to have cooperation with you.